FOUR GENERATIONS OF QUALITY PAVING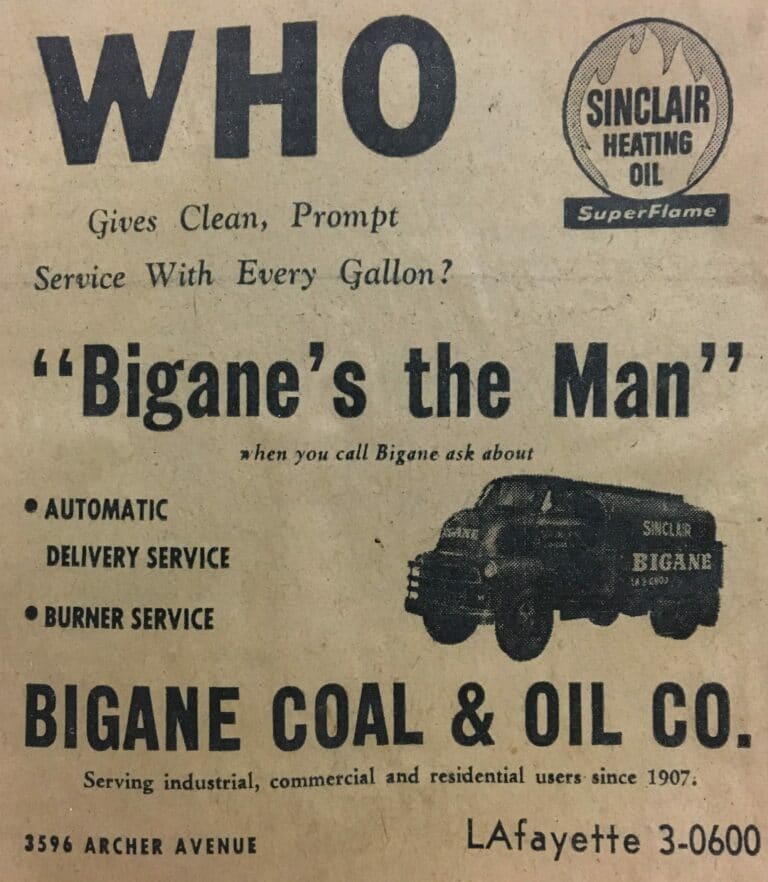 Founded by John Bigane in 1907.
Bigane was originally founded on the Southwest side of Chicago in 1907 by John Bigane and Mr. Broderick. Broderick and Bigane operated as a partnership in the retail coal delivery service. In 1913 the partnership dissolved but the business continued as John Bigane and Sons as Bigane's sons, John E and Joseph, became part of the family business. The two sons built a modern coal yard with concrete silos for storage in the Brighton Park neighborhood and added retail oil to the product mix after their sons, Jack, Bill, and Joe returned from WWII. Asphalt was added as a way to even out the seasonality of the fuel delivery business when  Joe's younger brother, Ed, joined the company after his service in Korea. 
As the market changed and fuel prices rose in the 1970's, asphalt became the primary business of the company, now known as Bigane Paving Company.  In the early days, Bigane's customers were general contractors and local municipalities, park and school districts. As the company grew so did its customer base.  Anne Bigane Wilson joined Bigane paving in 1985 and, after her father's sudden death in 1987, Anne took over the business as the fourth generation of Biganes to steer the company into the future.
As the current steward and fourth generation leader of Bigane Paving Company, Anne has been an innovator.  She has diversified and vertically integrated the business by acquiring a Chicago area asphalt manufacturing operation, Ogden Avenue Materials.  This centrally located asphalt plant has allowed Bigane Paving to service the entire Chicago region.  The cornerstone of Anne's business philosophy is collaboration, a concept particularly crucial in the construction business as all stakeholders must communicate and cooperate to ensure an optimal outcome.  Anne's customers praise her for her ability to complete projects on time and on budget.  
This above all: to thine own self be true, and it must follow, as the night the day, thou canst not then be false to any man.
Quality comes first! We make sure that every minute detail is looked into while managing your project. Our focus is 100% on client needs and satisfaction. Meet some of our staff with over 200 years of combined experience that makes your project happen!
Need a quote on your next project? We are experts!